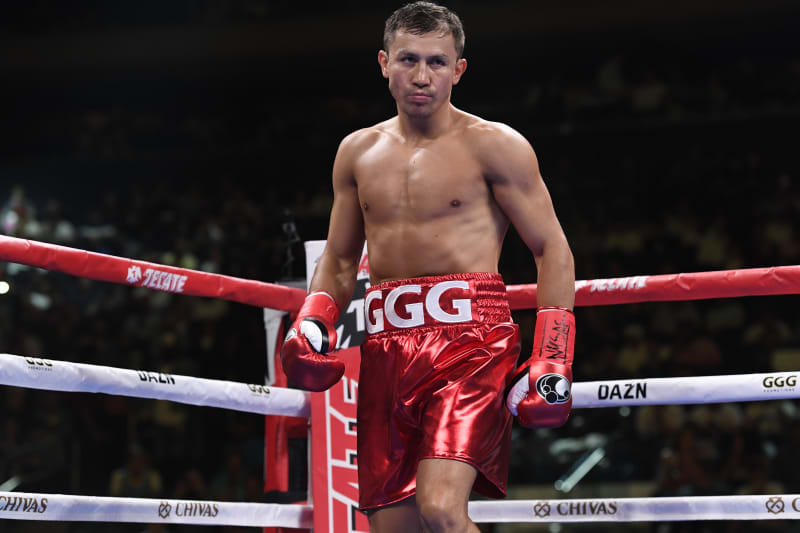 Many boxing critics believed that Gennady G. Golovkin beat Canelo Alvarez in at least one of their two mega fights. In fact, Golovkin himself is sure that he defeated the Mexican fighter in both of those matchups.
However, the problem with those two bouts is that they were both extremely close to call. It's difficult for someone to say for certain who won, if none of the fights ended on a knockout. After all, boxing is an appreciation sport. I for example, have both matches a draw, but I'm completely fine when people claim either boxer won. It was simply that close.
It's well known that for many years Triple G chased the Canelo fight. He wanted his big payday and the big platform. He was the most feared boxer in his division and in the sport, but truth to be told, he was not a money maker, and so he needed a partner to elevate his brand.
Canelo was already an established figure in the sport, having fought the likes of Miguel Cotto, Floyd Mayweather and Amir Khan. In addition, Gennady was convinced that the Canelo fight was gonna be a walk in the park. He felt he was the superior boxer.
Prior to those fights, Triple G was beating all of his opponents convincingly. Often times not going to distance, or even passing the second round. He was ranked at the top of the the pound for pound list by multiple boxing critics and magazines. Even after the first Canelo fight, he was still on the top of the list.
He could have easily gone on with his boxing career without fighting Canelo ever again, without the rematch. People already recognized his talents and boxing skills, and was seen as a Champion. His mistake, was to chase the second fight. After the loss, he became even more obsessed with a third fight and his career took a dramatic turn.
Since 2017, he has fought low competition cherry picking his opponents and taking long breaks in between fights. He fired his boxing trainer Abel Sanchez and several of his coaches.
He is no longer considered a pound for pound fighter and to make matters worse next year he will turn 40, so it's safe to say that his prime may be behind him. Instead of fighting the top names of the middleweight division, Golovkin seems to be waiting for Canelo and his team to call him for a third 'mega fight'.
That sort of take on his career has upset many of his boxing fans and the boxing community, labeled him a sellout and and a money chaser, rather than a boxer seeking to fight the best possible fighters. Even after his last fight, when he finally scored a knockout versus Kamil Szeremeta, GGG still mentioned Canelo's name for potential future bouts after his post fight press conference.
The truth is that Triple G doesn't seem to be on Canelo's future plans. In fact, Canelo has stated many times that a fight with Golovkin is not something he is considering in the near future. For Triple G facing the likes of Charlo, Benavidez and even a Spence would generate a buzz and would make great fights for boxing fans.
It's better for Golovkin to chase other fighters and close his career as a true champion like he once was, winning or losing, but giving boxing fans what they really want. If Triple G decides to do that instead of chasing the third fight with Canelo, he could extend his career and moreover grow his legacy. My sense is that he will continue pushing for the third fight with Canelo, and my prediction is that this time it will not end well for Gennady G. Golovkin.